Residential and Commerical
Insurance Adjuster & More
Call Public Adjusters Advantage First When Your Commercial or Residential Property Has Suffered Damages
Our Public Adjusters Are Proficient With All Phases of the Property Damage Claim Process
The experts at Public Adjusters Advantage have spent more than 30 years combined in the business of helping clients get the most out of their property insurance coverage when property damage strikes.
Our public adjusters in Miami are the most knowledgeable and the most aggressive when it comes to making sure you are fully compensated for all of your property damage by your insurance company.
Soon after you report property damage to your insurance company, you will be visited by an insurance adjuster who will inspect the damage and estimate the cost of repairs.
It's important at this time to employ a public adjuster who will ensure that all damage is found, documented, and included in your property damage claim. 
No other public adjusters will work as tirelessly as the ones from Public Adjusters Advantage.
Your public adjuster from Guardian Adjusting is a member of your team, speaking on your behalf and protecting your interests. Furthermore, Public Adjusters Advantage has a team of ace insurance attorneys on staff to protect your legal rights and consult with your adjuster on all legalities. Your public adjuster in Miami will perform a FREE inspection and evaluation of your property damage, help create a detailed inventory of your possessions, prepare and file your property damage claim and represent you at any meetings or inspections with your insurance company.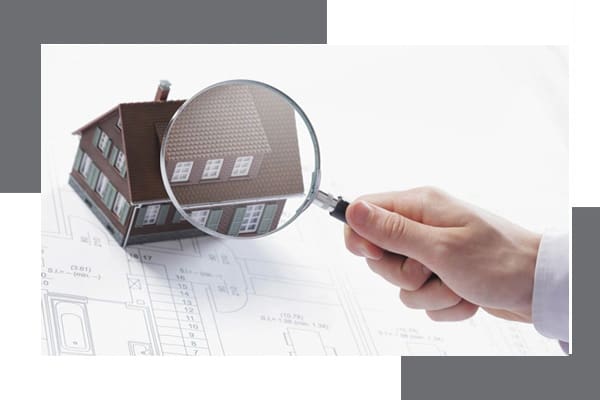 Public Adjusters Advantage Public Adjusters
Handle All Types of Property Damage Claims
Over thirty years in the business means we have dealt with all of the types of property damage seen in Florida. When it comes to property damage, we've seen it all, and there is little that will surprise us. Public Adjusters Advantage public adjusters in Miami are experts in assessing damage and filing property damage claims.
It is among the most common types of property damage in Florida, and it can result from a number of sources. Our public adjusters are adept at finding all of the water that has entered your property, whether it's been absorbed by walls or floors or pooling in some spot hidden from view. Aside from maximizing your property damage claim, this prevents further damage from mold or corrosion.
A fire does not need to consume a property to cause significant damage. No other company has public adjusters in Miami that are more experienced in documenting property damage caused by heat and smoke after a fire. With Public Adjusters Advantage, you are assured a complete and thorough fire insurance claim is filed.
Wind and Hurricane Damage
Every summer Florida is approached by a number of tropical storms and hurricanes. When they hit the ground, some level of property damage is expected, and on occasion, it is devastating.
At Public Adjusters Advantage, we have more knowledge and experience assessing storm damage and filing hurricane claims than our competitors. Your adjuster will perform a comprehensive inspection of your property to find all damage that has occurred from flying debris, wind, and water, ensuring an accurate hurricane claim that maximizes your settlement.
This refers specifically to property damage caused by the rising water level of an existing body of water. Our public adjusters are familiar with the specifics of flood damage and the definitions and terms used by insurance companies. Call us to be sure all floodwater is found. This will guarantee you are properly compensated, and it will prevent future damage from mold or rot.
Roof leaks can take many different forms depending on the source of the damage, architectural elements of the roof, and building materials used. The public adjusters at Public Adjusters Advantage are familiar with all of these variables. Call Public Adjusters Advantage to process your roof damage claim and be assured that all damage will be uncovered, documented, and included in your property damage claim.
When facing any kind of property damage, be sure to get a good public adjuster in Miami on your side. Public Adjusters Advantage has the best public adjusters in the business. Call us, and you can be confident that you have the very best adjusters working hard on your property damage claim.