Florida's Trusted Public Insurance Claims Adjuster: The Public Adjusters Advantage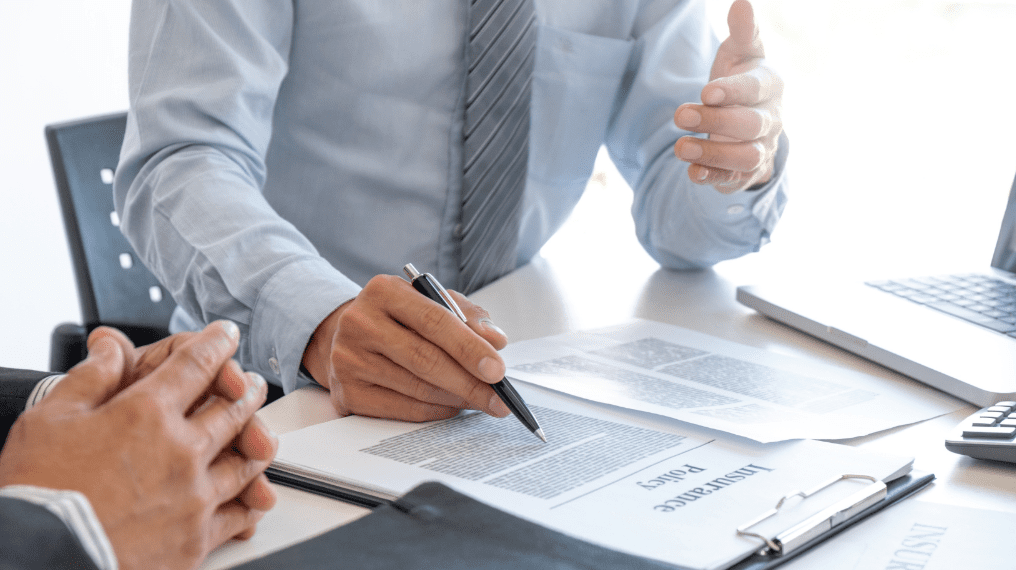 In Florida's vast and often complex landscape of insurance claims, Public Adjusters Advantage is your trustworthy guide. We understand the nuances of the claims adjustment process, helping you navigate various claims to get the compensation you deserve.
Your Ally in Navigating the Insurance Claims Process
Our primary focus at Public Adjusters Advantage is you - the policyholder. Unlike company-based claims adjusters, whose primary goal is to protect the insurer's interests, we pledge our commitment to safeguarding your rights.
With extensive industry experience, we easily handle the complexities of the insurance claims process. We aim to maximize your compensation while keeping the process as stress-free as possible.
As your local claims adjuster, we have broad coverage across Florida, assisting policyholders in Cape Coral, Clearwater, Fort Myers, Naples, Sarasota, and Venice, FL.
Our Expertise Spans Various Claims Types
At Public Adjusters Advantage, our skill set is as wide as the variety of claims we handle. We have you covered from storm damage and fire incidents to theft, vandalism, and water damage. Our in-depth understanding of different claims types lays the foundation for our effective negotiations with insurance companies.
Being situated near the Gulf Coast, we comprehend the unique challenges faced, particularly with storm damage claims. We ensure every possible damage, including concealed structural issues, is correctly evaluated and included in your claim.
Easing Your Journey Through the Claims Process
We know that insurance policies often come shrouded in technical language and complexities. At Public Adjusters Advantage, we aim to transform these challenges into a straightforward journey.
Here's how we do it:
Policy Review: We thoroughly review your insurance coverage, clarifying the ins and outs of your policy to ensure you understand your entitlements and obligations.
Damage Assessment: Our experienced claims adjusters meticulously assess the extent of your property damage. We leave no stone unturned to ensure nothing is missed in this critical step.
Detailed Estimation: After the assessment, we compile and submit an extensive damage estimate to your insurance company. This report is critical to asserting your claim and initiating the negotiation process.
Communication & Negotiation: We shoulder the burden of communicating with the insurance company, managing all the back-and-forth. Our team employs their negotiation skills to push for the best settlement possible.
Time and Stress Management: By entrusting us with these complexities, you save valuable time and reduce unnecessary stress, allowing you to focus on rebuilding and restoring your everyday life.
With Public Adjusters Advantage, navigating the insurance claims process becomes less daunting and more streamlined as we work diligently to secure the compensation you deserve.
Dedicated to Your Satisfaction
Our commitment at Public Adjusters Advantage is your satisfaction. We'll do everything we can to ensure you receive fair compensation as soon as possible so that you can resume your everyday life. Our dedication to top-quality service and client satisfaction is what sets us apart!
One Call Away, Anytime
Our dedicated team is always ready to listen, understand your unique situation, and offer the most effective solutions. With Public Adjusters Advantage, you can be confident that you have a competent public insurance claims adjuster on your side.
Why Choose Public Adjusters Advantage?
Choosing Public Adjusters Advantage means having a supportive team of skilled claims adjusters beside you throughout the process, from filing your initial claim to final settlement negotiation. We strive to ensure you receive the compensation you deserve for your property damage.
Guarding Your Interests
We understand the difficulties insurance companies can create for policyholders in getting a fair settlement. We aim to protect your interests, ensuring you're treated fairly by providing expert evaluations of your property damage and detailed documentation to support your claim.
Florida's Preferred Public Insurance Claims Adjuster
Public Adjusters Advantage has earned the trust of numerous Florida residents due to our steadfast commitment to securing fair compensation for our clients and our meticulous approach to handling different claims types.
Ready to Assist You
Don't let the daunting task of managing your insurance claim overwhelm you. Public Adjusters Advantage is ready to alleviate your burden and help you secure the compensation you're entitled to. As a reliable public insurance claims adjuster, we manage your insurance claim so that you can focus on restoring your life. We offer our services in areas like Naples, Clearwater, Cape Coral, Sarasota, Fort Myers, and Venice, FL.
We look forward to serving you!